For over ten years, we've had the opportunity to work with many of the finest organizations in professional sports. Our programs on fan loyalty, teamwork and strategic planning have been used by organizations like the NFL, Major League Soccer, Major League Baseball and the NBA.
Training Programs Include: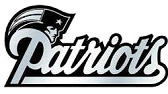 "When it comes to Customer Service Training and Fan Loyalty Programs, there's no doubt the first call should be to Peter Stark."
- Lou Imbriano
New England Patriots
"Peter conducted a seminar on increasing fan loyalty for over 30 staff members from six European countries. The feedback has been highly positive and we believe that this new level of service will help differentiate our league within local markets and help grow our business as a whole. I recommend him without hesitation."
-Alistair Kirkwood
NFL Europe
"Peter recently spoke to our top level execs at the Denver Broncos. His presentation was excellent and precisely targeted. I would highly recommend Peter to any organization who aims to heighten and improve their focus on important organizational issues."
-Joe Ellis
Denver Broncos
"The feedback we received from the team representatives has been impressive and extremely positive. We hope that every team uses that knowledge to increase ticket sales and to retain season ticket holders."
-Marion Harvey
NBA
"As you know, we are the fifth major league sport fighting and competing with all of the other leagues. If we can excel in customer service & fan loyalty, we have won the battle in converting fans. I would be more than happy to recommend your services to anyone. I look forward to doing business with you again in the future."
-Beth Conroy
Major League Soccer
"Peter Barron Stark & Associates helped us achieve our goal of improving customer service by training more than 2000 employees, including Game Day, Front Office and Management. It was no easy task, yet Peter and his staff were not only efficient, effective and organized, but also a pleasure to work with. Their professionalism and ability to be flexible were characteristics that became invaluable to us. I highly recommend them."
-Debra Kay Duncan
Los Angeles Dodgers
"Due to the knowledge, expertise, experience and energy of Peter Barron Stark & Associates, the San Diego Padres are better trained to meet and exceed the needs and wishes of our fans, creating for them a more memorable baseball experience. I strongly recommend you provide Peter Barron Stark & Associates full consideration if it is your objective to improve the skills of your employees and to meet and exceed the expectations of your customers."
-Mark Guglielmo
San Diego Padres